Galleria
If you're looking to live right in the middle of everything, the Uptown/Galleria area is the place for you to find the perfect apartment for rent. Whether you're exploring the exciting local dining scene, enjoying weekends at the stimulating galleries and museums, or just out doing some shopping, apartments near Galleria in Houston put the whole city at your fingertips. Residents can enjoy the nearby local neighborhoods of Inner Loop and the thriving Energy Corridor. With easy access to I-610 and the Southwest Freeway, downtown Houston and other destinations are a short car ride away. Search for apartments for rent in this great Houston neighborhood.
Featured Properties:
These are just a few of the many properties we work with in the Houston Galleria area. If you would like more information on any of the properties below, or a customized list of more options, fill out our Online Form or give us a call (832) 777-2020.
Fairmont San Felipe
The Augusta
Avenue R
Woodway Square
3000 Sage
Marg on Voss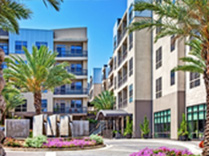 1MT Uptowwn Post Oak
Water Wall Place
Remember, our services are free to you and we even offer a rebate up to $200 to anyone who leases using our services. We offer up to date property reports with tons of information to help simplify your search.
---
Want to see what the list of properties we send looks like?
Click here to view a sample list!